Omung Kumar's biopic on Prime Minister Narendra Modi, highlighting Vivek Oberoi in the main job, has been preponed and will currently discharge on April 5. The film's discharge around the Lok Sabha races 2019 has started discussion as it is being taken a gander at as a purposeful publicity film. It narratives the life of PM Modi from his unassuming start as a tea vender to him turning into the Prime Minister. The biopic created by Sandeep Ssingh and Suresh Oberoi, likewise stars Boman Irani, Manoj Joshi, Zarina Wahab, Barkha Bisht, Darshan Rawal, Akshat R Saluja, Anjan Shrivastav, Rajendra Gupta and Yatin Karyekar.

Maker, Creative Director and Story Writer Sandip Ssingh stated, "This is an extraordinary movie to everybody who has been a piece of this adventure. It is a passionate minute for me, I am glad and overpowered with the way that the trailer has discharged today. We are bringing this film seven days right off the bat open interest. We are currently anticipating the discharge." if you love to download free movies online you can visit our site for free of cost.
Chief Omung Kumar," Directing a biopic is dependably an extraordinary encounter, however the biopic being of a man like our Honorable PM Narendra Modi was rousing. While shooting the film, every day we understood and encountered the measure of affection this man has from the general population. This was unique experience for me."
On-screen character Vivek Oberoi added,"This film has been the most energizing yet troublesome adventure for me.Playing the piece of the serving Prime Minister of our nation is a test in it self. It's not possible for anyone to ever get into his shoes, Mr Modi is the Hero of the film and Nation. Me and the entire group chipping away at the film has quite recently attempted our bit to demonstrate the moving voyage of this regular man."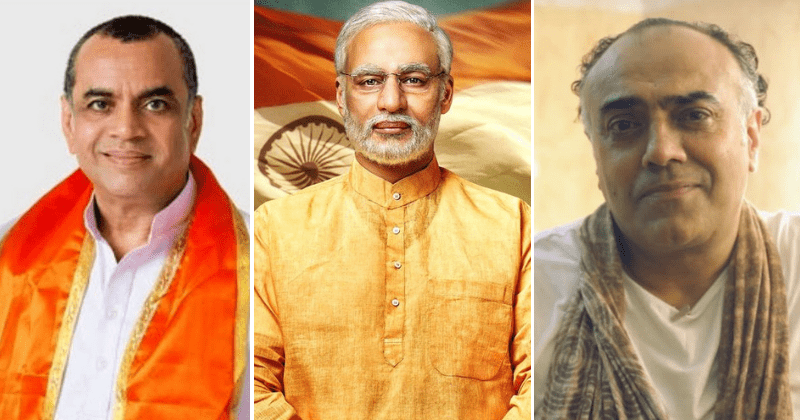 Coordinated by Omung Kumar, 'PM Narendra Modi' the movie couch film will cross the adventure of Narendra Modi from his unassuming beginnings to turning into the Prime Minister of India.
The film has adaptable on-screen character Vivek Anand Oberoi in and as 'PM Narendra Modi', on-screen characters Boman Irani, Manoj Joshi, Prashant Narayanan, Zarina Wahab, Barkha Sengupta, Anjan Shrivastav, Yatin Karyekar, Ramakant Dayma, Akshat R Saluja,Jimesh Patel and Darshan Kumaar in essential jobs.
Maker, Creative Director and Story by Sandip Ssingh. Delivered by Suresh Oberoi and Anand Pandit the film will discharge on fifth April 2019.